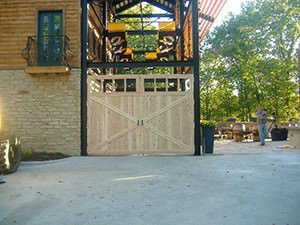 Based out of St. Charles, Missouri, Duncan Door Service is the best source of garage doors and garage door repair services in the greater St. Louis area. Our company provides all types of services related to garage doors for both residential and commercial customers. Unlike many of the other service providers for garage doors, as a locally owned business, we take pride in every job that we do – no matter how large or small.
We are also vendors of new garage doors and openers as well as replacement garage door parts for leading brands like Hormann, FrenchPorte, and Carriage House. We make sure that all the garage doors we sell function correctly, look good, and keep your family secure from break-ins and other issues.
You should be confident that any garage door you buy from us will work well for the rest of its expected lifetime.
When you need new garage doors or garage door repairs in the greater St. Louis or St. Charles area, Duncan Door Service is the ones to call. Call us at 636-922-2398 or use our contact form to learn more about our services and to find the best garage door prices around.
Garage Doors: Our Complete Sales & Services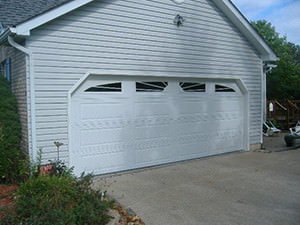 Duncan Door Service Is the Go-To Source for Your Garage Doors in St. Charles
At Duncan Door Service, we focus on quality work every time. We never do a shoddy installation, and we stay current with the latest technologies and advancements in garage doors. We have more than 30 years of experience providing services for all types of garage doors and countless satisfied customers. Whenever you need us, we will be here to provide you with expert advice and service on all your needs related to your garage doors.
The next time that you need work on your garage doors or if you are looking to purchase a new garage door or opener, call us at 636-922-2398 or contact us online and we will return your message as soon as possible!