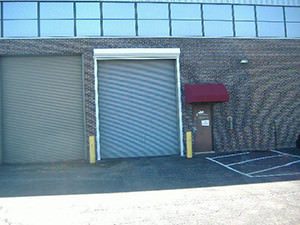 For many businesses, a garage door or gate is an important part of your building infrastructure and your business. A bad commercial garage door installation or maintenance service could prevent your employees from entering or exiting your garage efficiently. No one wants to tell a customer that they are going to be late because of something avoidable like a broken down garage door or gate.
Whether you operate a car dealership or repair facility, moving truck company, construction company, warehouse, or any other company that requires a lot of deliveries or traffic in and out, Duncan Door Service can meet all of your needs when it comes to commercial garage doors.
Additionally, if you need fire doors, agricultural doors, or other high performance doors and gates, we can customize a solution for you.
If you need any services or products related to your commercial garage door or commercial garage door openers, use our contact form to get in touch with us today. We will provide answers to all of your questions and can offer advice about commercial door installation and repair customized to the needs of your business.
Our Commercial Services: More Than Just Commercial Garage Doors
In addition to commercial garage doors, we also provide installation, maintenance, and repair services for commercial entry doors, loading dock doors, and gates. We also offer insulated commercial garage doors if you have special climate control needs for your business. Additionally, we can also help you with purchasing and repairing special openers, security systems, and control systems specialized to the requirements of your particular business. If you need to provide secure access for temporary employees, vendors, and other users so that you can cut down on your labor and supervisory costs, we can recommend a security solution.
Contact Us for Commercial Garage Door Repair & Service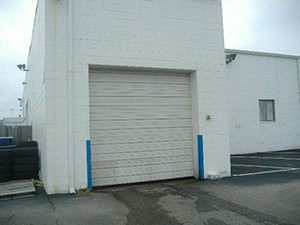 If you are experiencing problems with your commercial garage doors, such as problems opening and closing, strange noises, or broken parts, contact us for a consultation. It can be difficult to tell what is causing a problem without assistance from company with proven expertise like Duncan Door Service. Our expert technicians can check all the mechanisms in order to diagnose the root cause of any problem and provide reliable repair service to get your doors working again like new.
With over 30 years of experience in commercial garage doors, it is no surprise that Duncan Door Service is one of the most trusted companies in the greater St. Louis and St. Charles area for providing expert service.
To learn more about our garage door prices or to schedule a service appointment, contact us today!