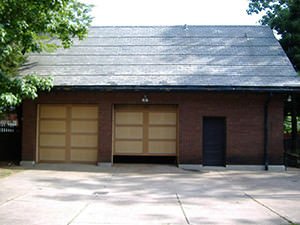 So you know that you need a new garage door or garage door repairs. However, when you ask the typical garage door service company, they give you the run-around when it comes to getting accurate garage door prices. If you are tired of this game, contact Duncan Door Service.
When you call us, our 30 years of experience providing garage door services in the St. Louis and St. Charles area makes it so that we are always capable of providing you with accurate garage door prices and garage door repair prices. Additionally, not only will we give you accurate garage door prices – we can help you to make the best decision on what kind of garage door will meet your needs and your family budget.
Contact us today using the form below to learn more about our garage door prices or to get answers to your questions about anything related to garage doors.
Learn More About Our Garage Door Products & Services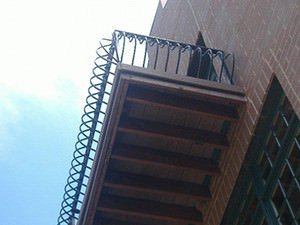 When it comes to installing and repairing garage doors as well as any other type of garage door service, we have it covered. We handle everything from residential and commercial garage door sales and installation to garage door opener repair and parts supply, all while offering some of the best garage door prices. Check out our Garage Door Products and Services page to learn more about all of the types of products and services that we provide or contact us today.
Tips About How to Better Maintain Your Garage Doors
Whether or not you purchased your garage doors from Duncan Door Service, we want you to have the information you need to properly care for your garage door and keep it operating smoothly for years. Therefore, we offer free tips and other advice at our Garage Door Helpful Hints Page. You can also like us on Facebook for regular suggestions and interesting garage door related tidbits directly from us.
We enjoy providing free tips on social media and our website because it encourages the community to think more about how to get the most out of their garage door purchases. By acting quickly and taking advantage of our excellent garage door repair prices, you can extend the life of your garage doors and garage door systems by many years. A little bit of attention can go a long way.
What Helps Us Offer Better Garage Door Prices than the Competition
Duncan Door Service has been in the garage door business serving businesses and homeowners in St. Louis and St. Charles for over 30 years. We have stronger relationships with our vendors than most other providers. Further, we focus on providing service directly to customers rather than general contractors. When you work with us, you get better garage door prices than you would otherwise by just asking a general contractor for help finding the right provider. We also provide you with more direct advice on how to keep your garage doors in excellent condition.
To request a quote for garage door prices and garage door repair prices or to schedule your service call, contact us online or by phone today. We can provide you with a quote without any obligations, even if you are just testing the waters before you look at buying a new garage door.