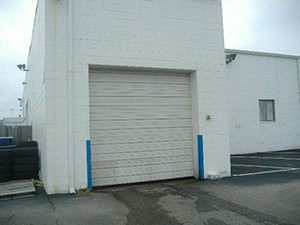 Keeping your garage door in good working order can be easy if you know what to do. We have compiled a list of helpful hints that will help you to extend the life of your garage door – regardless of how much you use it. For more tips and to get answers to your garage door questions from our St. Charles garage door service company, contact us today at 636-922-2398.
Tips for Addressing Common Garage Door Problems
How to Keep Your Garage Door Running Smoothly
You can keep your garage door running smoothly by spraying lube on all moving parts, including rollers, hinges, and springs at least once or twice a year. We recommend using a white lithium spray. Do not use WD-40 to lube your garage door.
How to Keep Your Garage Door Functional During Cold Weather
To keep your garage door from freezing to the ground in cold or snowy weather, spray a clean dry cloth with Armor All and rub it along the bottom rubber seal on your door. This will save you some hassle by keeping the rubber from freezing to the ground while extending the life of your garage door lift mechanism.
What to Do When Your Garage Door Will Not Close When You Enter the Garage
If you garage door fails to close properly, check to make sure that there is a clear line to the photo safety sensor before you call us for a repair. Dirt or another obstruction preventing the beams path to the sensor could be preventing it from working properly. A quick check could save you time and money.
What to Do If Your Transmitter Will Not Open or Close the Garage Door
If your garage door will not open properly, look at your wall button to check to see if it is flashing. Sometimes, the problem might be that someone pressed the 'vacation' button by mistake. This locks the transmitter out. You can press the vacation button again to shut off the lock out mode. This is another easy way to avoid having to make a service call.
Do Not Use Your Garage Door If There Is a Broken Spring
If you have a broken spring, it can be tempting to continue using your garage door. After all, the door will often continue to rise and go down when you tell it to. However, this is an expensive mistake to make because when the spring is broken, continuing to use the garage door will cause the gears to wear down or break in unseen ways. This can make it so that the repairs will be much more costly in the future.
Contact Us for the Best Garage Door Advice and Services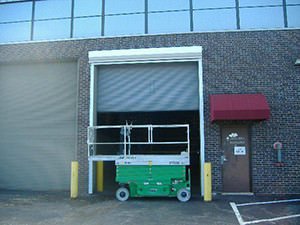 At Duncan Door Service, we care about all of our customers and we want our customers to get the most out of their garage doors. If you have questions about your existing garage door or a system that you would like to buy, then we are here to provide you with accurate advice based on what you want and how much you are willing to budget for it. We also specialize in helping you to extend the life of your garage door for as long as you remain in your home.
Regardless of how good a garage door that you buy, weather and regular use can wear down the mechanism over time.
When you need garage door maintenance or repair in the St. Louis or St. Charles areas, call us at 636-922-2398 or contact us online for the best garage door repair prices and to schedule an appointment today!