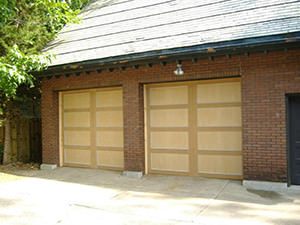 When you work with Duncan Door Service for your next home garage door installation or garage door replacement, we work with you, your general contractor, or your designer to pick the best garage door for your home design and the requirements of your family. Whether your tastes are more classic or modern, we will advise you every step of the way whether it is a brand new garage door installation or a garage door replacement. For example, if you want a more natural look and feel, we will help you select a garage door with a natural wood finish. If there is a particular custom paneling, color, or material that you are looking for, ask us for help – and we will do our best to match you with a design that gives you what you are looking for.
After helping you select the best garage door for your needs, we also offer professional installation services to make sure that your garage door and opener are installed correctly the first time, ensuring years of reliable use. To learn more about our garage door prices and the types of doors we have available, contact us online or by phone today at 636-922-2398.
Choosing the Best New Garage Door for Your St. Charles Home
At Duncan Door Service, we provide a large selection of options when it comes to home garage door installation. This includes some of the latest brands and styles of garage doors. All of the garage doors that we sell come from top manufacturers such as Hormann, FrenchPorte, and Carriage House ensuring that you can depend on reliable service for many years.
One of our most popular types of garage doors with residential customers is the Hormann garage door line. Hormann is engineered in Germany and manufactured in America. It is world's leading manufacturer in garage doors and one of the most dependable and durable options available.
While many cheap garage doors come non-insulated, another option to consider for your garage door installation is an insulated garage door. Many of our most popular garage doors offer polystyrene insulation or polyurethane foam core insulation. For environmentally-conscious customers, we can also handle garage door installation that features CFC-free insulation. The typical garage is an area of the home that causes a lot of heat loss in the winter, and there are often high heating costs associated with that for homes with attached garages. We can help you to find a garage door made with top quality insulation to help you make your home more efficient.
Garage Door Installation for Security-Conscious Homeowners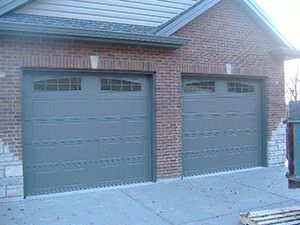 While newer garage door openers have better security features than existed in the initial generations of the technology, some of the more important security features can also come from the garage door installation itself.
For example, frosted windows can make it so that potential thieves have a tougher time seeing what is inside your garage. Additionally, doors made out of reinforced steel or solid core wood are also much harder to break down. There are also some additional security technologies included on some garage door models that can help make your garage door more resistant to break-ins.
If you would like to learn more about our garage door installation services in the greater St. Louis and St. Charles area and the types of doors available to you, contact us at 636-922-2398 or use our convenient online contact form to talk with us or schedule an appointment today!