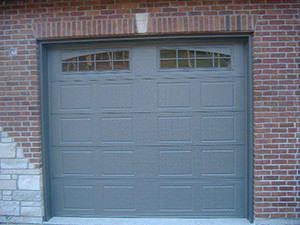 At Duncan Door Service, we have over 30 years of experience providing residential garage door and commercial garage door services in the St. Louis and St. Charles, MO areas. We provide many styles of garage doors and openers from top brands like Hormann, FrenchPorte,  Carriage House, and Liftmaster, and we can collaborate with you or any other professional contractors you may be working with to help you select the door that is best for your needs.
We also provide comprehensive services including professional maintenance, troubleshooting, repair, and parts replacement for all types and styles of garage doors.
Contact us today to speak with leading garage door experts in St. Louis. We will help you to compare product options for the best garage door prices, troubleshoot any of your issues with your garage door, and answer any of your questions when it comes to your garage door or garage door repair needs.
Garage Door Service and Repair & Our Commitment to Customer Satisfaction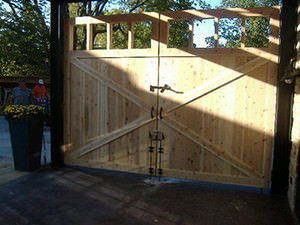 Duncan Door Service is your number one source for prompt and professional garage door services in the greater St. Charles and St. Louis area. We have more than 30 years of experience in the business and have been in operation since 2003. We have an A+ Rating with the Better Business Bureau and are a member in good standing with the International Door Association and the Central State Door Dealers Association. We are a certified partner of Hormann, the leading international manufacturer of garage doors. Additionally, we sell garage doors and openers from many leading manufacturers, so we can find the style that meets your needs and budget.
We are not just in the business of selling you a garage door; we also provide professional repair services for all types of commercial and residential doors as well. You can also work with us to purchase replacement garage door parts including garage door springs.
More Than Just Garage Door Sales & Service
In addition to comprehensive garage door sales and services, we believe strongly in educating all of our customers regarding proper garage door maintenance in order to keep their doors and openers in the best condition and working smoothly for years to come. We offer many tips through our website and Facebook about how to maintain your garage door, identify problems, and find out more about the latest developments in garage door technology, and we are available to answer any questions you may have.
If you are ready start working with us to repair or upgrade your garage door in the St. Louis or St. Charles area, use our online contact form to submit your inquiry and one of our friendly representatives will get a hold of you!